As a philosopher, I examine themes in the philosophy of culture and perception. My interests, though, extend also to the history of modern thought, ethics, and political philosophy. The various intellectual styles in philosophy crossed my way abroad. Experiences as a research assistant in Princeton, as a visiting professor in Brazil and China, and as a Humboldt-Fellow in Chicago shaped my views tremendously. [see more][see less]
2018
Professor (temporary replacement of the Chair) of Practical Philosophy at the Department of Philosophy, University of Hamburg (summer term 2018).
2014-2017
Fellow of the Alexander von Humboldt Foundation, Germany, at the Department of Philosophy, University of Illinois at Chicago, and Humboldt-University, Berlin. Program: Feodor Lynen Research Fellowship for Experienced Researchers.
Summer term 2014
Visiting Professor at the School for International Studies of the Zhejiang University, Hangzhou, China. Funded by German Academic Exchange Service and Zhejiang University.
2013/14
Visiting Professor at the Department of Philosophy, University of Londrina, Brazil. Funded by Araucária Foundation, Brazil.
Summer term 2012
Professor (temporary replacement of the Chair) of Practical Philosophy at Christian-Albrechts-Universität zu Kiel.
2010-2013
Junior Professor ("Akademischer Rat", fixed-term) in Kiel.
23 June 2010
Viva voce to conclude the Habilitation process at Kiel University.
2008-2013
Coordinator of the "Kiel Forum for Political Philosophy and Economic Ethics" (in addition to my position as a research associate and Junior Professor).
2002-2010
Research associate with Manfred Sommer (2002-2004) and Wolfgang Kersting (2004-2010) at Kiel University.
2003
PhD at the Faculty for Philosophy, Kiel, under the supervision of Ralf Konersmann.
2001-2002
Research collaborator with Alexander Nehamas at the Philosophy Department of Princeton University, USA.
1999-2001
Research fellow of Christian-Albrechts-Universität zu Kiel (doctoral scholarship in Philosophy).
January 1999
Magister Artium degree (philosophy, psychology and education science at Christian-Albrechts-Universität zu Kiel)
During my time in Chicago, I started to write a book on global culture from a philosophical point of view. Facing questions of how the individual can reconcile domestic concerns with cosmopolitanism, I aim at demonstrating how a specific idea of global culture is open to such a reconciliation.
Currently, I am fascinated by the work that I spend on developing a non-profit organization in Berlin, Germany (for more see "projects"). This work is accompanied by writing a book on public philosophy and the question of what it means to deal with the world from a practical point of view.
Travel is crucial. I have explored countries in North and South America, Europe, the Middle East, Africa and Asia, looking rather for the variety of life than adventures. Fascinated by nature and animals, inspired by other ways of life, travelling, to me, has much to do with letting the unforeseen happen.
A sloth, for example, which crossed my way in the River Amazon area, changed my mind with regard to photography.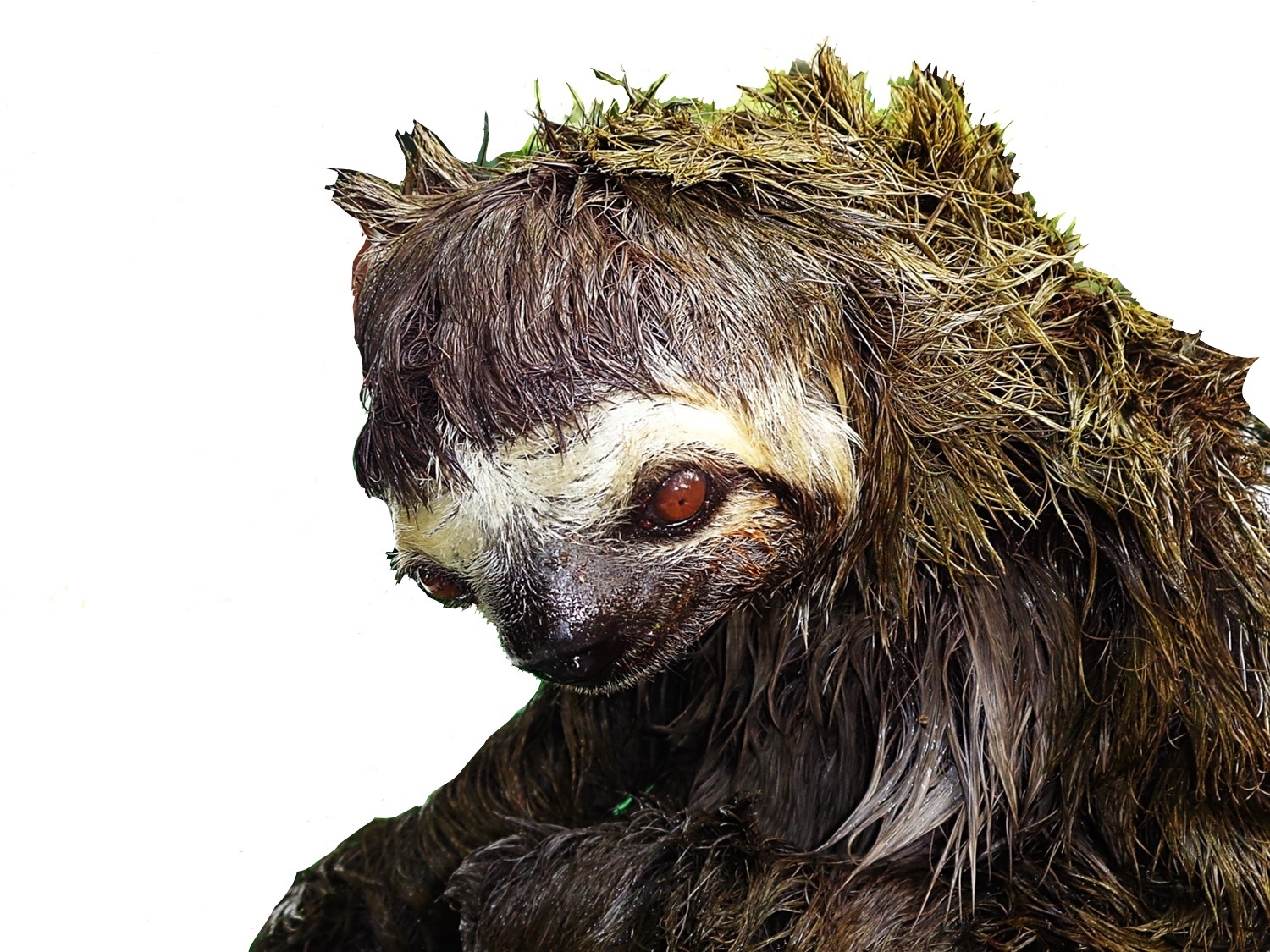 sloth that changed my mind
We do not need highest technical means to give nature and people their expression. More important is the attempt to make other people see our experience, vision, spirit, and a story that matters – at least to us.
In earlier years, I co-produced a documentary on the mental conditions of modern societies. It did not start a career, but it created a space for opportunities.
Ich kann nicht mehr. (I can't go on any longer.)
Sinnlosigkeit und Suizidversuche in modernen Gesellschaften
(Meaninglessness and Attempted Suicides in Modern Societies)
Germany 1995, documentary, 30 minutes
A film by Claus Langbehn, Jörg Harm
I like the idea of development, feeling that an experimental view on life can be its driving force. In my early years, you would find me playing in deep forests, working in the fields, and interacting with animals of different kinds. I grew up on a farm in Germany. The first time of my life, nature was home.